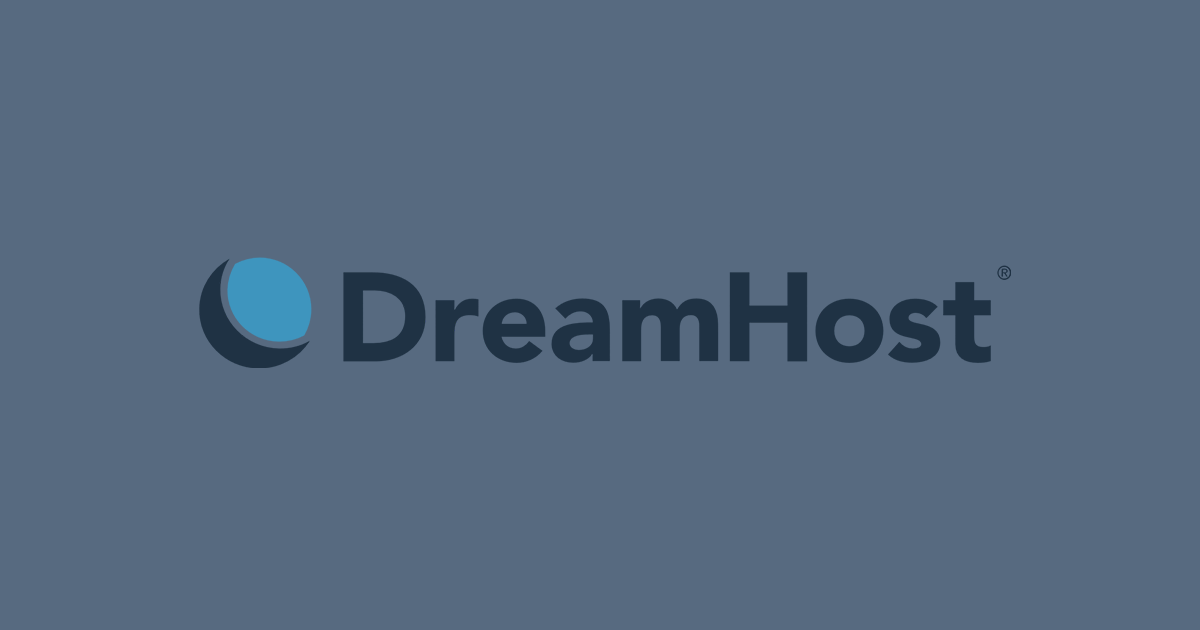 As far as WordPress goes, you have either the option to host your blog on WordPress.com or host your own WordPress. Hosting your own WordPress gives you more freedom in themes, customization, and plugins. I host my own WordPress site and recently made the switch to Dreamhost for my WordPress hosting. Well, to be honest, my wife had her blog hosted on Dreamhost, so it made sense to jump over to combine things.
Previously I hosted my WordPress site on Bluehost and honestly didn't care for them all that much. My site was never running at its optimized speed and their support/customer service was not ever very helpful in helping me achieve what I wanted to with my WordPress website. They claimed to be optimized, but I had to do a lot of tweaking by installing a ton of plugins to try to make my site faster and it just never seemed to get there.
Dreamhost offers…
Excellent Customer Support
Dreamhost's customer service has been spot on from day one. They helped me get my domain transferred from Bluehost correctly, as well as made sure my WordPress plugins were playing nicely with their hosting configuration (some were not). I love being able to use their online chat, knowing that I'll get someone right away who is eager to help me. I find it easier to often chat with someone rather than jumping on a call.
WordPress Optimized Hosting
Having a hosting solution that is optimized for WordPress is very important. It's kind of like using synthetic oil vs conventional oil, both are ok but one is made for better performance. Dreamhost offers hosting plans that are structured and have the infrastructure behind them to help your site perform even better. When I switched to Dreamhost, my Google Page Speed shot up 20%, which Google looks at for helping rank my website in search results. WordPress optimized hosting means less installing performance boosting plugins, and more built-in tools to help speed up your website.
Automatic WordPress Updates
If you have a WordPress website/blog that you host yourself, you know how time-consuming keeping up with updates can be. Dreamhost offers automatic updates to your WordPress install and plugins. Making sure your site is updated is critical to keeping it secure from getting hacked. It's less stress letting Dreamhost take care of the security of your WordPress while you focus on building and maintaining the content of your site. 
Ready to make the jump to a more optimized WordPress hosting solution? Join Dreamhost today! Also, feel free to reach out if you need help moving your WordPress website to Dreamhost.